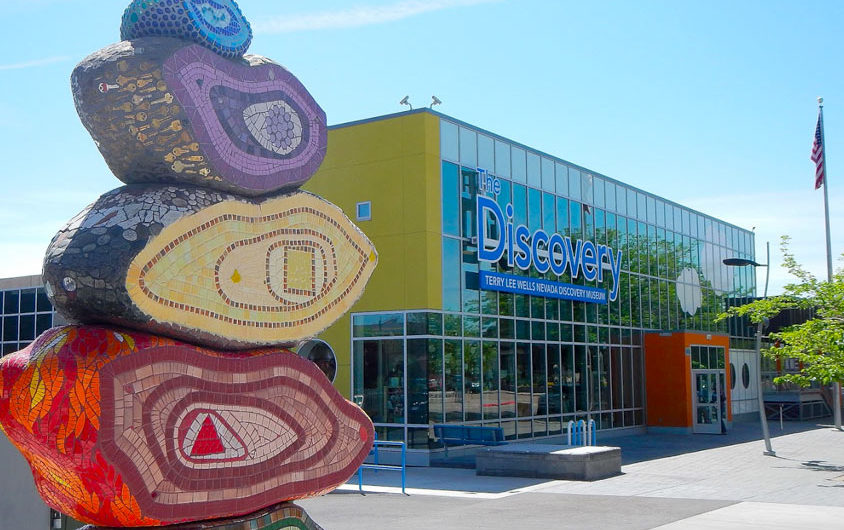 Terry Lee Wells, a True Nevadan

It is fitting that the first legacy entry on the Nevada Women's History Project Legacy page be that of Terry Lee Wells.
People passing by on South Center Street in Reno, can see the sign on the Terry Lee Wells Nevada Discovery Museum. They might bring their kids for a visit or drop in themselves to view a science exhibit.
Most of them probably don't know who Terry Lee Wells was or why her name is attached to the Discovery Museum. But those who knew Terry Lee as a child attending Reno schools, or later in life when she devoted much time to philanthropic endeavors, remember a woman who was fun loving, a little outrageous and generous.
Terry Lee was the daughter of Wells Cargo trucking company founder Howard A. Sr. and Lucia Wells. As a teenager in 1955, she became a member of the newly-founded Junior Miss Auxiliary of the Washoe Medical Center Women's League. This was an early example of her volunteerism. In later life she was active in the Assistance League of Reno, the Nevada Self Help Foundation and also helped found the Nevada Diabetic Association for Children and Adults.
Wells founded the Terry Lee Wells Foundation in 1999. After her years supporting Nevada organizations focused on the underprivileged, especially women and children, the foundation was designed to carry on that legacy and to fulfill her dreams of "reaching out, touching hearts, changing lives."
After her death, the Foundation gave a large gift to the Discovery Museum. The Board felt the museum donation was something Terry Lee, with her determination to contribute to things for children and families would have loved. The Discovery Museum was then named in her honor.