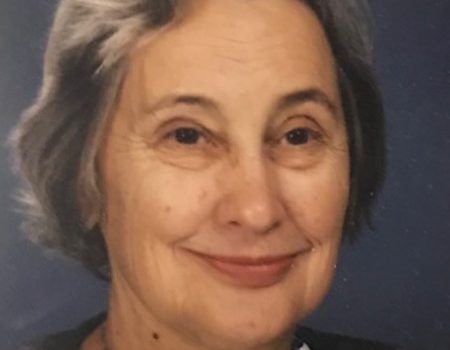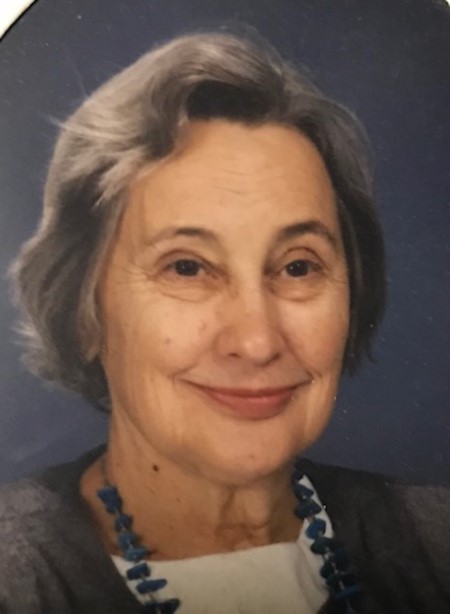 Maiden Name: Elizabeth Beale
Birth Date: 11/16/1921
Date of Death: 08/06/2019
With her sharp wit and gracious style, Elizabeth taught her children and grandchildren to not suffer fools gladly, to seek truth, and to help those in need.
Elizabeth Beale Clancy, 97, of Camden, Maine, died peacefully, and with inherent grace, Aug. 16, 2019 with her daughter by her side.
Born November 5, 1921 in Laconia, New Hampshire, she was the daughter of Reverend Arthur Stanley Beale and Ethel Merrill Beale.
Elizabeth grew up in Congregational Church parsonage homes in Laconia, New Hampshire; Milwaukee, Wisconsin; and Waterville, Maine, all locations where her father served as a minister.
When Elizabeth was 16, her father died and Elizabeth became a needed companion for her mother, taking care of the household while her mother took an extended journey to the Midwest to attend offspring graduations and weddings. In those years, Elizabeth became a role model for her younger sister, Margaret "Garie" Beale, encouraging her to excel in life.
In 1939, Elizabeth graduated from Waterville High School and then attended Colby College before transferring to Radcliffe College where, in 1943, she earned a bachelor's degree in physics.
She then earned a Master of Science in physics from Boston University. Her love of math, science and teaching impelled her to earn yet another Master's degree, this time in special education, from American International College (1978) in Massachusetts.
Elizabeth had a sharp intellect and a unique affinity for both numbers and words, appreciating a math equation as much as a Shakespearean sonnet. She likewise had an enormous capacity for love of children and all creatures.
She advocated for the underdog, and held a deep regard for social justice. Caring little for wealth (there is, she wrote in 1969, the unfortunate, "American feeling that a person is worth what the person's salary is") and medals of accomplishment, she held high esteem for those who humbly served others.
In 1943, she married Edward Philbrook Clancy, who was earning his Ph.D in physics at Harvard University, and taught one of her Radcliffe physics classes. Their first marital home was in Hamilton, New York, where Edward taught at Hamilton College.
That was World War II and Elizabeth supported the war effort, working in a torpedo factory, and making parts for tanks.
In 1946, they moved to South Hadley, Massachusetts, where Edward commenced his 33-year physics professorship at Mount Holyoke College. The couple raised five children while Elizabeth supported the community and college. She loved bringing international students home for meals, and spent many years tutoring special needs students.
In 1968, the Harvard-Radcliffe Club of Western Massachusetts honored Elizabeth with its Centennial Award for her role in starting the Springfield Public School Volunteer Program.
The Clancys' unconventional home was a hive of activity, and overflowing with children, teens, college students and pets.
While she taught, tutored and mentored, her scientific mind was always ready for new challenges. She established a neighborhood library in her dining room, employing 8-year-olds and teaching them the Dewey Decimal system.
Kitchens were laboratories, and the ice box filled with recipe experiments: multiple batches of oatmeal cookies with different chemical properties were given equal process in the oven, with accepted failures. The world to Elizabeth was full of marvels, all subject to scientific inquiry.
In 1971, the family spent a year traveling around the globe, and Elizabeth chronicled it all with her dry sense of humor and empathy.
In 1984, and following her divorce from Edward, Elizabeth moved to Reno, Nevada, to be close to her daughter Gwendolyn, and new family. There she ran her business, Photography by Elizabeth, and shared her creative spirit with grandchildren, until 2002 when she moved to Maine to be close to her
daughters Cynthia and Lynda, and their families.
In 2002, Elizabeth became one of the first residents of the newly established Quarry Hill retirement community, where she was well loved by all of her fellow residents.
Elizabeth was a passionate and talented photographer, teaching her children darkroom developing skills and the mysteries of light hitting film. She shot with her Kodak double lens reflex, and a small movie camera. In an era when women were expected to be, as she would say, "home polishing the silver," Elizabeth ventured far and wide with her observant eye.
She was a talented piano player, and joyfully sang hymns learned during her upbringing. Her voice was melodious, particularly when singing with her children in the car on family outings. Elizabeth was an active member of the Quarry Hill singing group, which performed Christmas Carol recitals and other musical events in Midcoast Maine.
Before the days of email, she remained in touch with her siblings through "round robin" letters, and was ever appreciative of her brother Merrill's phone calls annually on her birthday. She treasured every card and letter received from any family member, never throwing them away. When the elderly of the family approached their end of days, she would stay with them so that they would not be alone. She was a sensitive and loving soul. With her sharp wit and gracious style, Elizabeth taught her children and grandchildren to not suffer fools gladly, to seek truth, and to help those in need. She will be remembered as a very kind person who loved her family dearly, and nurtured everyone's creative spirit.
Elizabeth was predeceased by her parents, brother Merrill Beale and his wife, Faith; sister Mary Kenyon, and her husband, Edward; nephew David Kenyon and his wife, Pamela; niece Sarah Kenyon, nephew Douglas Perry, and niece Diane Perry.
Elizabeth leaves five children: Cynthia Thompson (John Benjamin) of Augusta, Maine; Gwendolyn Clancy of Reno, Nevada; Jonathan Clancy (Cheryl) of Pullman, Washington; Benjamin Clancy (Julie) of Kwajalein, Republic of Marshall Islands; and Lynda Clancy (James Dill) of Rockport, Maine.
She is survived by her sister, Margaret "Garie" Perry.
---